AUE Startup Coach & Mentors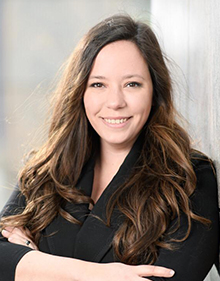 Senior Innovation Manager at Raiffeisen Bank International
Aleks Petkov is an Innovation & new venture specialist focusing on entrepreneurship & corporate innovation. Petkov has designed several innovation programs as well as training in large organizations and universities. As a Lean Startup, Design Thinking Coach, and Startup mentor, she helps innovation teams work on forward-thinking business ideas driven by customer needs. Petkov is working as a Senior Innovation Manager at Raiffeisen Bank International, where she creates management systems for corporate innovation. She holds a Professional MBA in Entrepreneurship & Innovation from the Vienna University of Economics and Business and the Vienna University of Technology.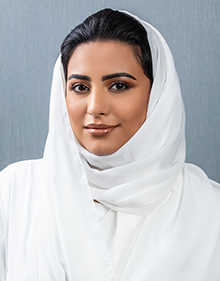 Chief Executive Officer of The Futurist Company
Al Anoud Al Hashmi is an Emirati (UAE National) Thought Leader and serial entrepreneur with a digital, technology transformation futuristic focus. Over the past 15 years she held an array of strategic leadership positions that drastically contributed to Dubai's and the UAE media, business and creative production scene. She built her extensive leadership portfolio and experience through various roles in institutions affiliated with the business, entrepreneurship and media scene in the UAE.
She is currently the Chief Executive Officer (CEO) of The Futurist Company, an SME she founded in 2020 to contribute to the UAE advancement as a hub of latest technologies and disrupt its applications in human life developing and managing future facing projects including AgriTech, Renewable Energy and AR/VR.
Alanoud is a YAL (Young Arab Leaders) member. Alanoud is an active mentor of leadership and entrepreneurship, dedicating time and effort to young UAE women to realize their potential while also providing them with hands-on experience to achieve their career aspirations.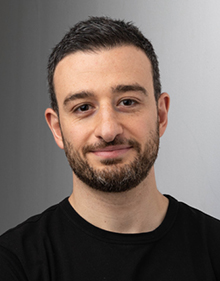 Feras Jalbout is an investor turned entrepreneur. Most recently, Feras served in a dual capacity as an Investor at Wamda Capital – an early-stage venture fund focused on deploying capital into high growth companies across MENA and Managing Director of Aurora Partners, a single-family office based in Dubai with an unconstrained global investment mandate. His work included developing and executing global investment theses in areas of mega growth across public and private markets.
Feras is the Founder and CEO of baraka, a commission-free investment platform for the Middle East. Before embarking on this venture, Feras executed and structured hundreds of public and private investments across a 15-year career in investment management in asset management and venture capital. Feras is passionate about getting more people in the MENA region to invest and is an active Angel investor in dozens of early-stage businesses.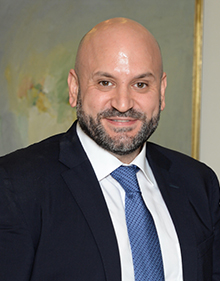 GM for Digital and CX Transformation, Nissan Motor Co
Over the past few years, Hussein has worked with the likes of WPP and Publicis overseeing some of their largest regional clients (such as STC, Vodafone, Nokia, Visa and HSBC) and was fortunate enough to be recognized as a high potential leader by WPP being awarded the renowned 'WPP Young High Potential Leaders' Award from Sir Martin Sorrell himself, as well as receiving regional awards from the likes of Gulf Marketing Review, which identified him as one of the 40 top marketing professionals in the region, being voted by the Huffington Post as among the 10 people changing the marcomm landscape in the MENA region, voted as being among the top 200 CX leaders globally to watch in 2021, and lately the BTX Top Executive Award 2021 which recognizes top executives who have accelerated digital and business transformation through the pandemic and created a better future for their business. Hussein also sits on the Advisory Board of CMO Council Middle East. 
Hussein's core expertise lies in the Digital Marketing and Tech space, evolving over the years from a pure player marketeer. Today Hussein is the GM for Digital and CX Transformation with Nissan Motor Co. for Africa, Middle East, India, Turkey, and Oceania overseeing some of the most dramatic customer transformations the company has had to go through in recent times. His contribution to the organization was recognized by senior leadership and lead him to winning the AMIEO Chairperson Nissan Way Award in July 2021.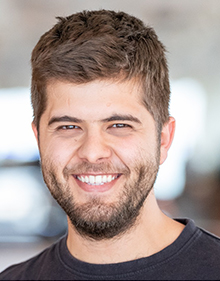 Chief Executive Officer - hala
Originally a civil engineer and blockchain enthusiast, Walid entered the world of insurance in 2016, where he worked as a loss adjuster assessing large scale catastrophes in Qatar, the UAE, and the Caribbean. He used to implement blockchain technology solutions into the car insurance industry – and today he is working on reinventing the whole B2C insurance industry. Walid is leading the development of HALA, a B2C Insurtech that is building a subscription-based "lifestyle" insurance, which will cover your car, home, and personal belongings.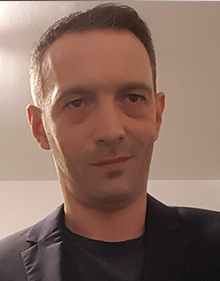 Innovation Ambassador and Mentor, Business Development at Raiffeisen Bank Romania
Horatiu is a senior banking professional with 15 years experience in Risk, Intrapreneurship and Partnership & Business Development. He believes in responsibility, trust and empathy as the main drivers of our roles at work and in the society.
He had the opportunity to join the first Innovation Garden program of Raiffeisen Bank International in Vienna and successfully pivoted from a regulated credit control job to become intrapreneur and innovation ambassador. Specialized in innovation methodologies and marketing, he is fascinated about human creativity and the achievements that can be accomplish when people are working together, have common values and pursue their dreams for the greater good.